Contender Tenor Drums
The Contender series was designed as a light weight and affordable option for light duty marching applications. Contender tenor drums are available in both trio and quad configurations in a shallow shell depth that strikes a balance between weight and tone.
Contender Tenor Drums
CONTENDER-SERIES-TENOR-DRUMS - ALL POPLAR SHELL - 1.6MM STEEL HOOPS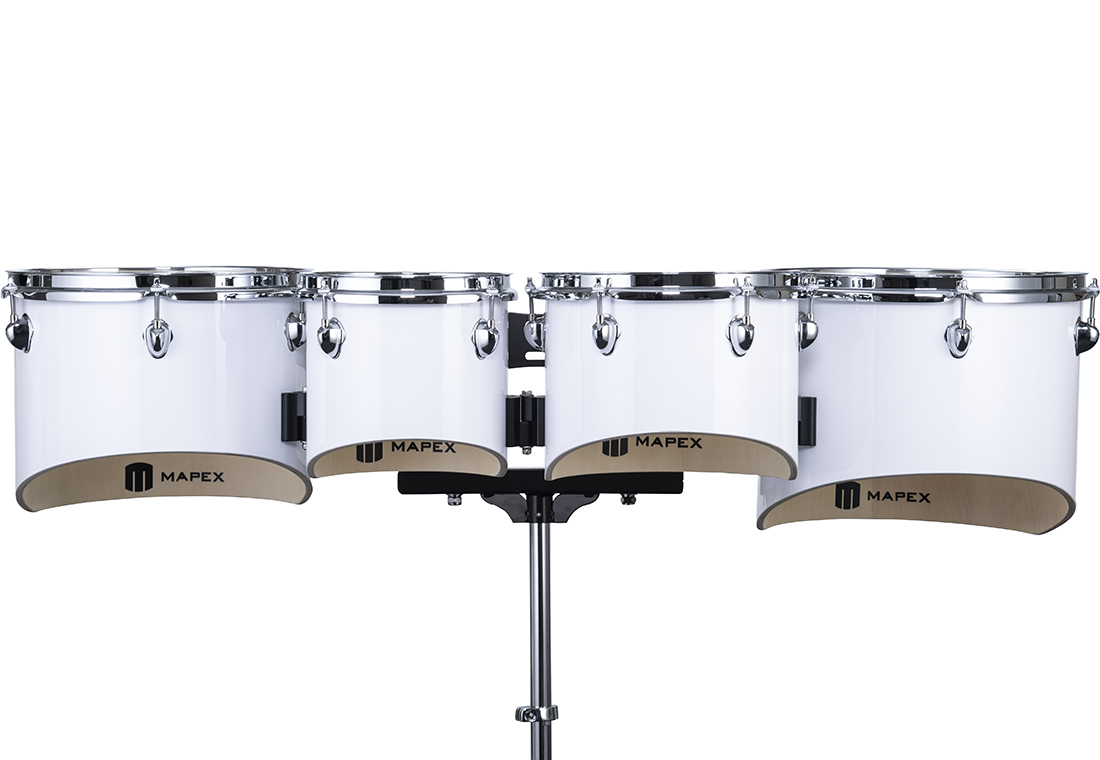 FEATURES
All poplar shell features in a warm and musical sound.
The cutaway shell design produce maximum forward projection of tone.
SPECIFICATIONS
MODEL
SIZES
SHELL MATERIALS
HOOPS
BATTER HEAD
STYLE
CT023
10x8, 12x10, 13x11
All Poplar Shell
1.6mm Steel Hoops
Remo UX Clear Heads
Carrier
CT8023
8x8, 10x8, 12x10, 13x11