Saturn Maple-Walnut Hybrid Shell Pack
The New Mapex Nodal Line Air Flow Venting Scheme gives Saturn a superior feel and just the right amount of resonance. Whether tuning up high for jazz and fusion or down deep for rock-n-roll, the unique Maple and Walnut shell composition, complete with SONIClear™ bearing edges, results in clear and focused toms and a bass drum that sounds bigger than it should.
Saturn Maple-Walnut Hybrid Shell Pack
SR628XU Studioease Shell Pack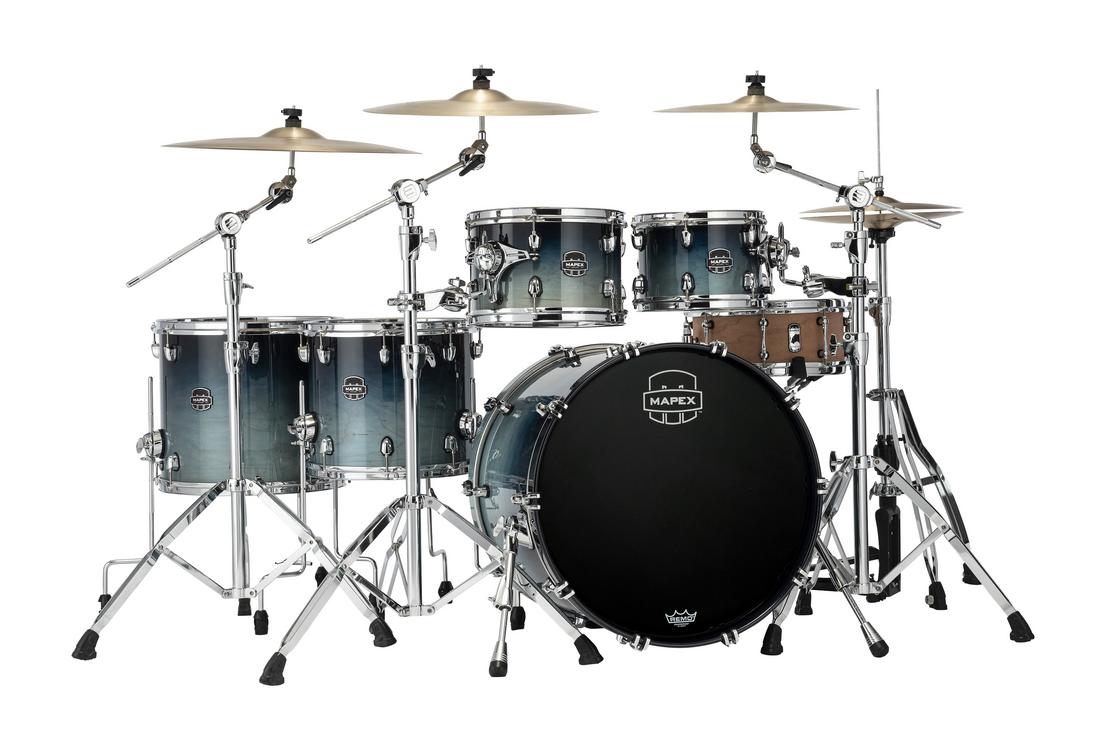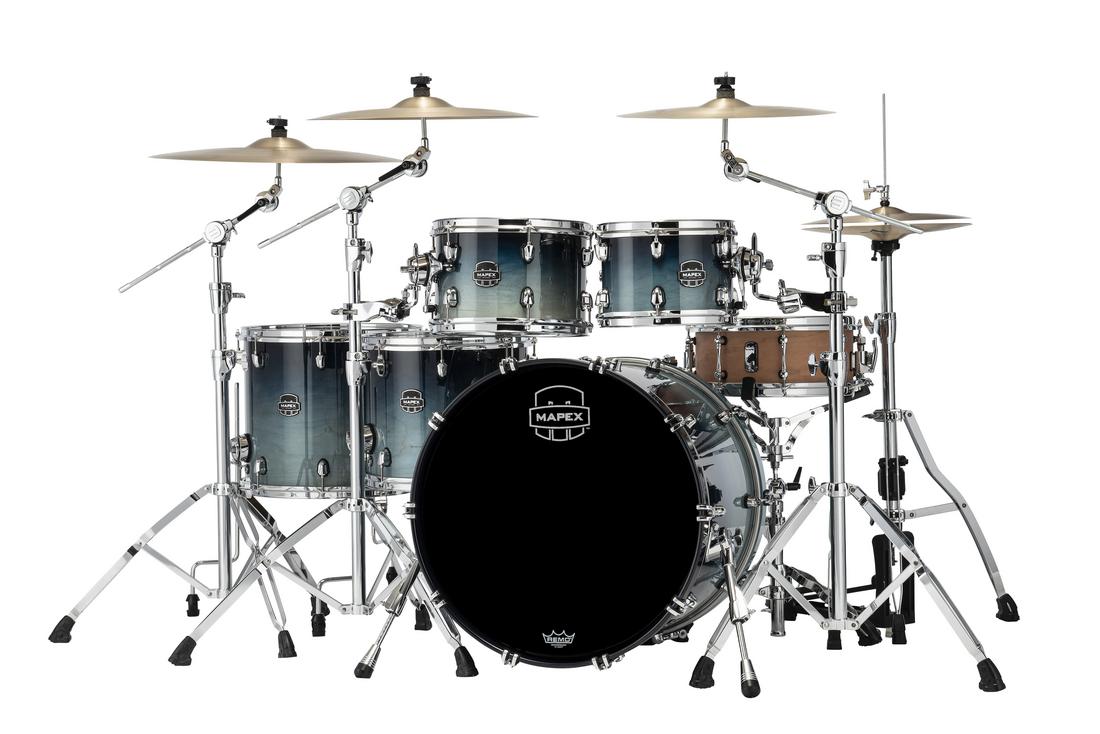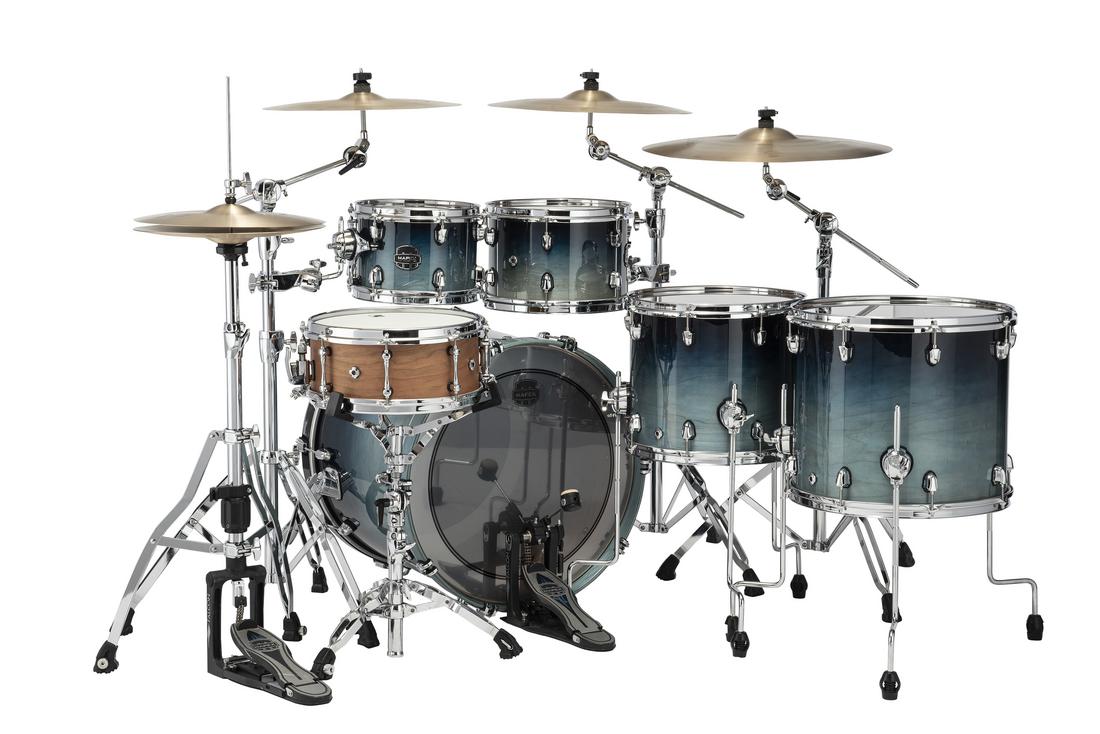 SR628XU Studioease Shell Pack

SR628X Studioease Shell Pack

SR529XU Rock Shell Pack

SR529X Rock Shell Pack

SR504X Fusion Shell Pack
Maple-Walnut Hybrid Shell

FEATURES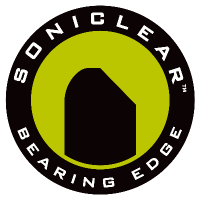 SONIClear™ Bearing Edge
The SONIClear™ Bearing Edge is standard on Saturn shells and allows the drumhead to sit flatter and make better contact with the shell. The result is a stronger and deeper fundamental pitch, effortless and consistent tuning, and a significantly expanded tuning range. For the serious player, the increased head to edge contact increases shell vibration, allowing the sonic nuances of the Hybrid shell to stand out.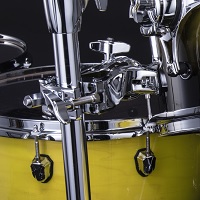 SONIClear™ Tom Holder
The SONIClear™ Tom Holder is the standard attachment mechanism for all Saturn rack toms. The lowmass bridge preserves vibration in the head and shell, enhancing resonance and increasing tonal clarity.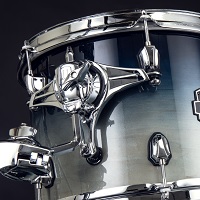 SONIClear™ Tom Suspension
Hate it when you see more of the mount than you do of the shell? Us too.
SONIClear™Tom Suspension increases overall resonance by preserving vibration in the shell and heads.
It doesn't touch the tension rods, helping heads stay in tune and making them easy to change.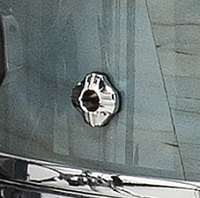 Air Flow Venting
Wanna feel "Out of Box" sound? Try these.
The venting is key to the feel and the overall resonance of the shells. Through painstaking testing, each Chamber Specific approach has lead to a formula of multiple vent holes in Saturn series. Toms and bass drums have different combinations of vent holes. These air flow vents are placed at the *Nodal line with the lugs, so as to not affect the resonance of the shells.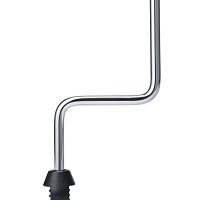 SAS Static 90° Floor Tom Legs
Tired of floor tom sound loss during playing? Then this is for you.
The straighter the path to the floor, the more sound loss: the static 90° Design Lab leg allowing the most possible resonance from the floor tom.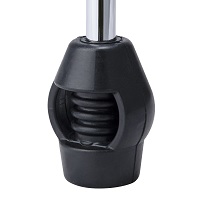 Sonic Pedestal Foot
Want the perfect feeling final touch on the Floor Tom Leg? Feel this.
The steel leg is prevented from contacting the ground by an internal cotter pin, allowing the floor tom to "float" on the elevated "spring" of the rubber foot, eliminating vibration transfer and maximizing resonance.
SPECIFICATIONS
Saturn
Hoops
Mapex Triple Flanged Power Hoops
Shell
Maple and Walnut Hybrid Shell
Finish
SAS 0 Lacquer Finishes
Vent
Air Flow Venting
Hardware
Chrome Hardware
Floor Tom legs
SAS Static 90 Degree Floor Tom Legs
Sonic Pedestal Floor Tom Feet
Mounting
SONIClear™ Tom Suspension
Components
Saturn
Bass Drum

| Model No. | Size |
| --- | --- |
| SRB1814A | 18 x 14, no BD mount |
| SRB2016A | 20 x 16, no BD mount |
| SRB2018A | 20 x 18, no BD mount |
| SRB2216A | 22 x 16, no BD mount |
| SRB2218A | 22 x 18, no BD mount |
| SRB2414A | 24 x 14, no BD mount |
| SRGB1816 | 18 x 16 Gong Bass |
Floor Tom

| Model No. | Size |
| --- | --- |
| SRF1412 | 14 x 12 |
| SRF1414 | 14 x 14 |
| SRF1513 | 15 x 13 |
| SRF1614 | 16 x 14 |
| SRF1616 | 16 x 16 |
| SRF1816 | 18 x 16 |
Tom Tom

| Model No. | Size |
| --- | --- |
| SRT807 | 8 x 7 |
| SRT1007 | 10 x 7 |
| SRT1008 | 10 x 8 |
| SRT1208 | 12 x 8 |
| SRT1209 | 12 x 9 |
| SRT1309 | 13 x 9 |
| SRT1310 | 13 x 10 |
Snare Drum

| Model No. | Size |
| --- | --- |
| SRS4650 | 14 x 6.5 |